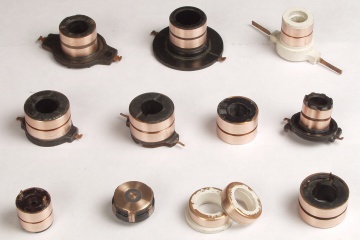 AUTO BRITE INTERNATIONAL is in the field of manufacturing of Alternator Slip Ring from the last 20 years. Running under the skilled & expert hands of Mr.GURMEET SINGH
AUTO BRITE INTERNATIONAL specialises in manufacturing of Alternator Slip Rings and its has given AUTO BRITE INTERNATIONAL the reputation of marketing and the broadest range of Alternator Slip Rings under the brand name
ABI Slip Rings
.
ABI is a registered trade mark for the firm & is an ISO 9001 : 2000 certified Company
Auto Brite India is a team of highly qualified experience engineerís, professional & technocrats. They work with full dedication & cooperation. The company uses high quality and standard raw materials. Continous upgradation in product quality and design according to customerís need & customer satisfaction is the prime motto of the company.
The company has earned big reputation in domestic OEMíS as well as in export market. Its exports its products to S. Africa, European countries, S.America, Middle east, etc.